Abuse-Free Sport Helpline
Bloc main.blocs.text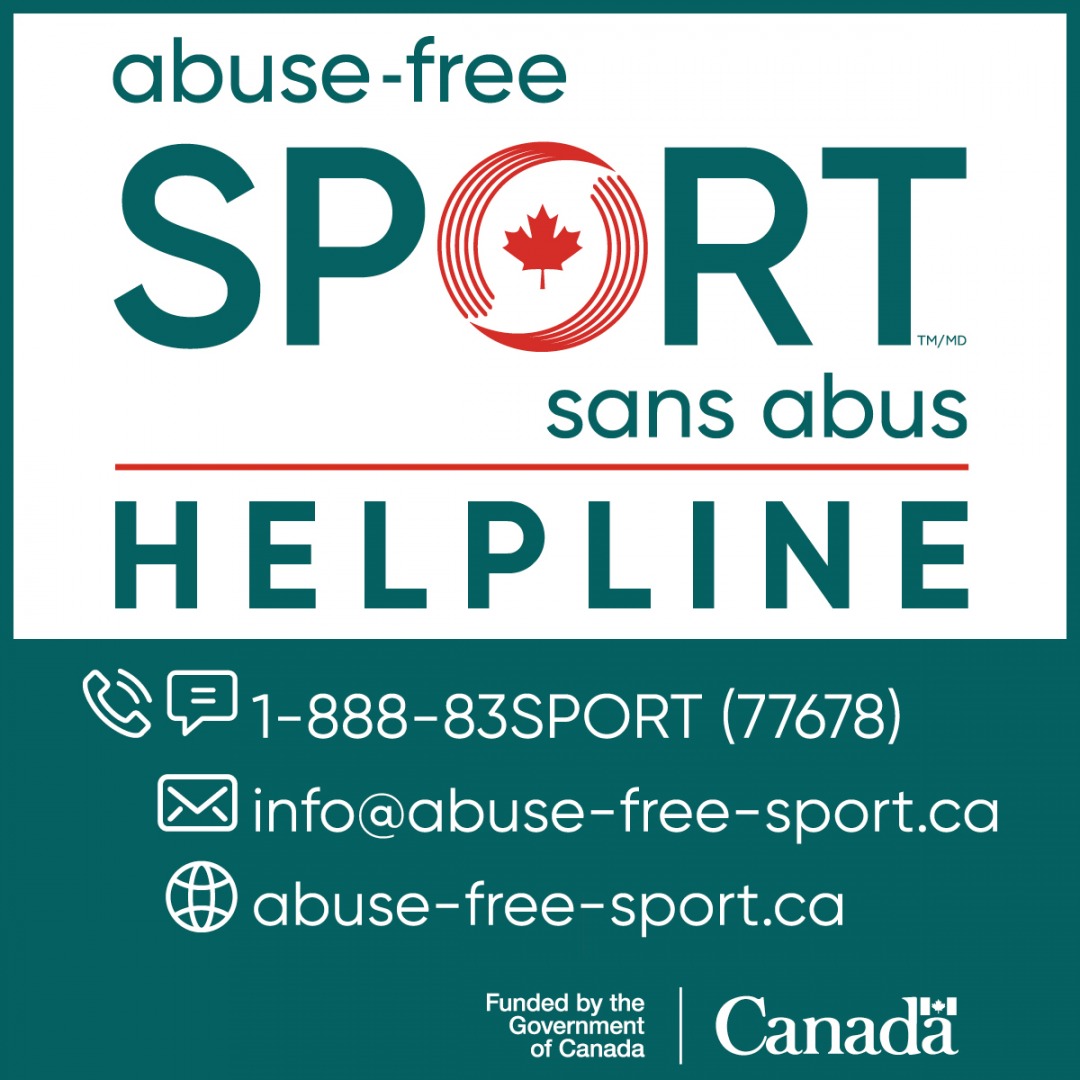 Bloc main.blocs.text
Our Services
Our operators have expertise in counselling, psychology and sport. They are available to hear your concerns, help you understand your options, and connect you with helpful resources based on your needs.
They are also your first point of contact with the Abuse-Free Sport program, and can help determine whether your complaint is admissible. If so, they can help you complete the online complaint form and refer you to professional support services such as mental health resources and legal aid.
Bloc main.blocs.text
Are you in crisis?
The Abuse-Free Sport Helpline is not a crisis line. For all urgent situations requiring immediate intervention, contact:
Need emergency help while traveling abroad as Canadian team member?
Global Affairs Canada can direct you to trusted local resources:
Call direct or collect : 1-613-996-8885
WhatsApp : +1-613-909-8881
SMS : 1-613-686-3658
Bloc main.blocs.text
Promoting the Helpline
You can promote abuse-free sport by downloading and distributing these promotional items.
English
Inuktitut
Inuinnaqtun
Bloc main.blocs.text
Provincial/Territorial Helplines
Bloc main.blocs.text
Sport'Aide
Sport'Aide is an independent, non-profit organization which offers guidance, support and orientation services for young athletes, but also to the various players in the sporting world (e.g., parents, coaches, sport organizations, officials and volunteers) who have witnessed violence against young people.
Bloc main.blocs.text
Safe Sport Line
Sport Manitoba takes its commitment to athlete safety very seriously and has established a Safe Sport Line 365 days of the year to ensure community members participating in sport have an appropriate outlet to report abuse. In Manitoba, the law requires that anyone who suspects a child may be in danger must report their concerns. The Safe Sport line can assist you in filing that report.
Bloc main.blocs.text
Sask Sport Resource Line
The Sask Sport Resource Line (including E-Support service) provides information, bilingual support, resources and referrals for sport in Saskatchewan regarding possible bullying, abuse, harassment, discrimination or hazing. This confidential and anonymous resource, operating 365 days of the year from 9 am to 9 pm, is intended to assist callers in determining the most appropriate course of action. The Sask Sport Resource Line staff is qualified to handle calls regarding child and youth maltreatment (national/provincial child and youth protection laws) and organization-specific risk management and dispute resolution models.
www.sasksport.ca/programs-education/respect-in-sport/sask-sport-resource-line